COED CYRNOL LOCAL NATURE RESERVE
An area of mixed woodland and foreshore near the famous Menai suspension bridge. This urban site is a popular walk for local people. Good views of the Menai Strait, with shelduck, redshank, dunlin and oystercatcher often evident on the adjacent shore.
Access: From the suspension bridge crossing, there is a car park just past the Chinese restaurant, with interpretative panel.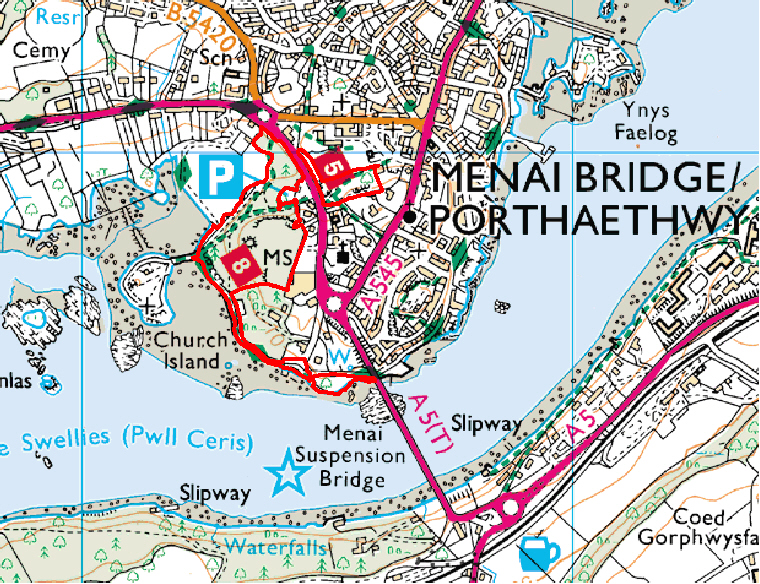 Map reproduced by permission of Ordnance Survey ® on behalf of the Controller of Her Majesty's Stationery Office. © Crown copyright. All rights reserved. License number 100044910.