Y DINGL / LLANGEFNI DINGLE LOCAL NATURE RESERVE
An area of mixed woodland along the steep sided valley of the Afon Cefni. There are good stands of sessile oak as well as plantings of sweet chestnut, beech and larch. The site includes marshland and the river which still sometimes has an elusive dipper and records of otter.
Access: At the top of Llangefni High Street, by the old railway station, turn right past interpretative panel and sculpture. There is a boardwalk and facilities for less able-bodied. Footpath access from the town to the Cefni Reservoir is envisaged in due course.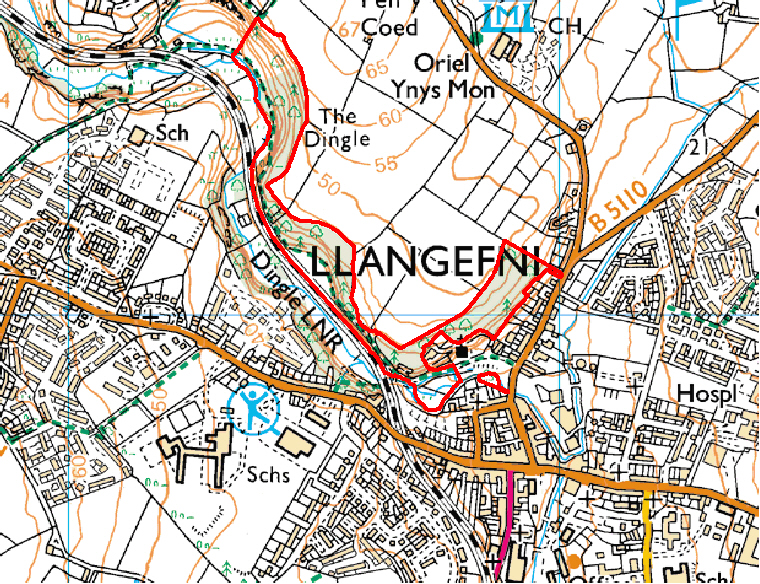 Map reproduced by permission of Ordnance Survey ® on behalf of the Controller of Her Majesty's Stationery Office. © Crown copyright. All rights reserved. License number 100044910.