CADNANT DINGLE SSSI
A remnant of the ancient woodland of Anglesey preserved in a deep ravine situated on the eastern boundary of Menai Bridge. Most of the wood has a canopy of oak and ash, though some conifers have been planted in parts and cherry laurel has invaded parts of the understorey and is suppressing the groundflora and tree regeneration - it is being gradually removed. Nevertheless the site supports a number of species, especially mosses and ferns, dependent upon the long history of humid conditions. The wood is privately owned. Public access is limited to a public footpath that crosses the northern end of the site. The adjacent gardens of Plas Cadnant have recently been restored in an ambitious project and can now be seen in their former glory.
Potentially Damaging Operations list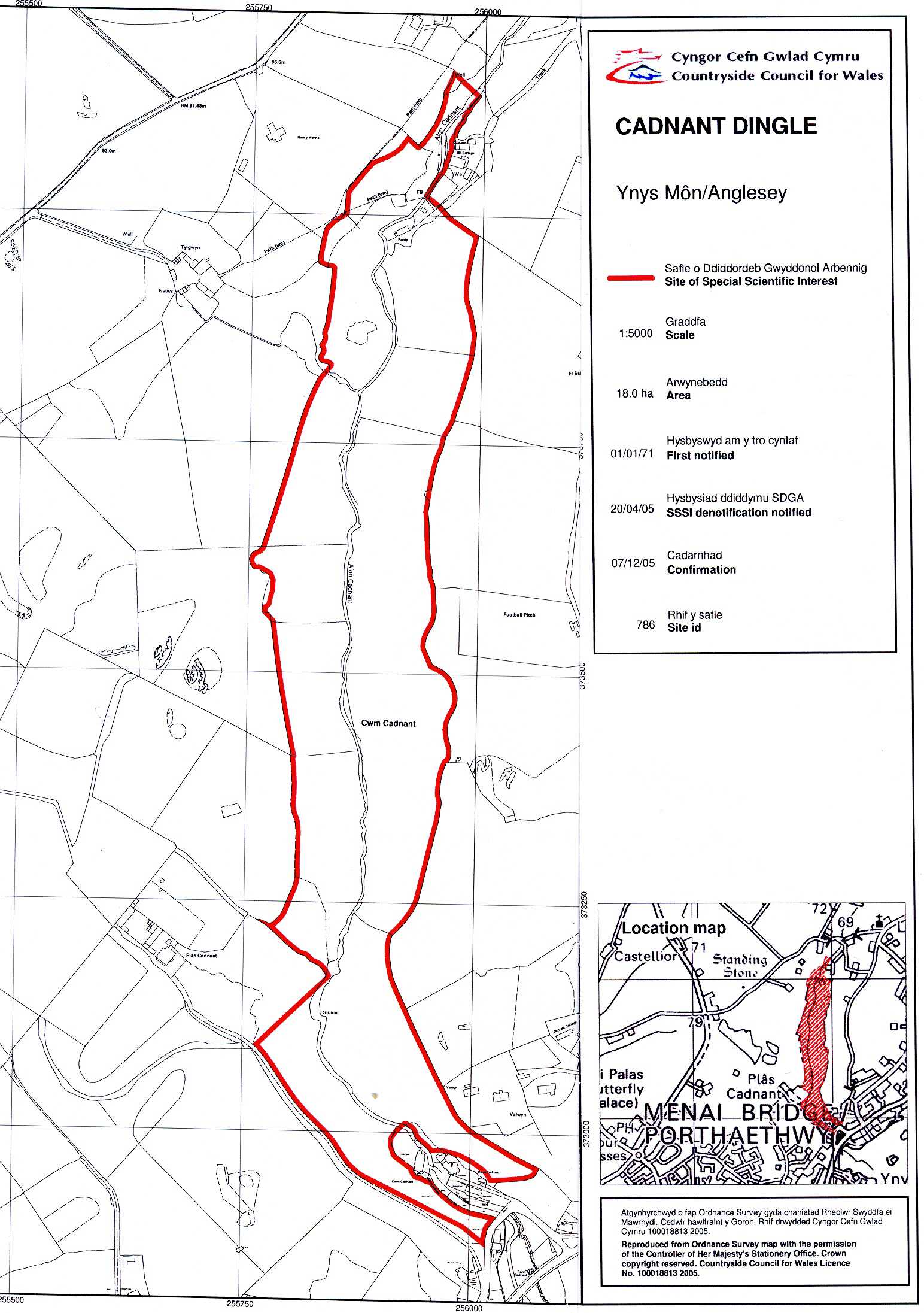 Map reproduced by permission of Ordnance Survey ® on behalf of the Controller of Her Majesty's Stationery Office. © Crown copyright. All rights reserved. License number 100044910.