CAE GWYN SSSI
Two small acidic basin mires separated by rocky heathland. The site is notable for the lawns of cranberry on sphagnum mosses and for numerous royal ferns. The site is privately owned, but crossed by a public right of way.
Anglesey map
Potentially Damaging Operations list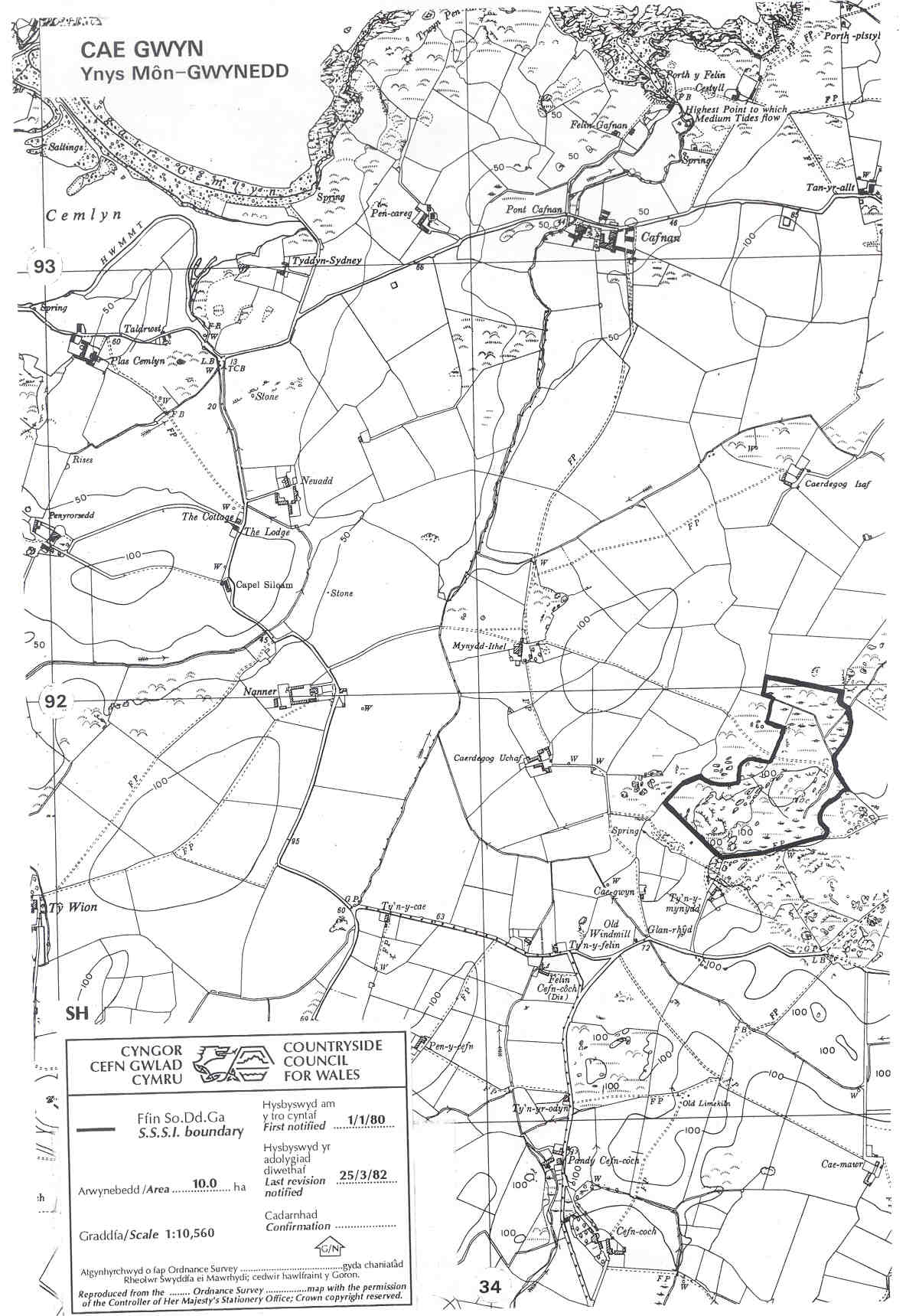 Map reproduced by permission of Ordnance Survey ® on behalf of the Controller of Her Majesty's Stationery Office. © Crown copyright. All rights reserved. License number 100044910.