COED Y GELL AND MORFA DULAS SSSI
This small, north facing coastal oak-ash woodland on the outcrop of old red sandstone has a well developed understory of hazel elder an spindle and supports a number of unusual mosses. Unusually it comes down to the shore and abuts saltmarsh and mudflats. Traeth Dulas receives copper polluted waters from Mynydd Parys and the estuarine sediments are heavily contaminated. The sandy spit at the mouth of the estuary used to support a little tern colony before disturbance from walkers and ground predators eradicated them from northwest Wales by the mid 1980s.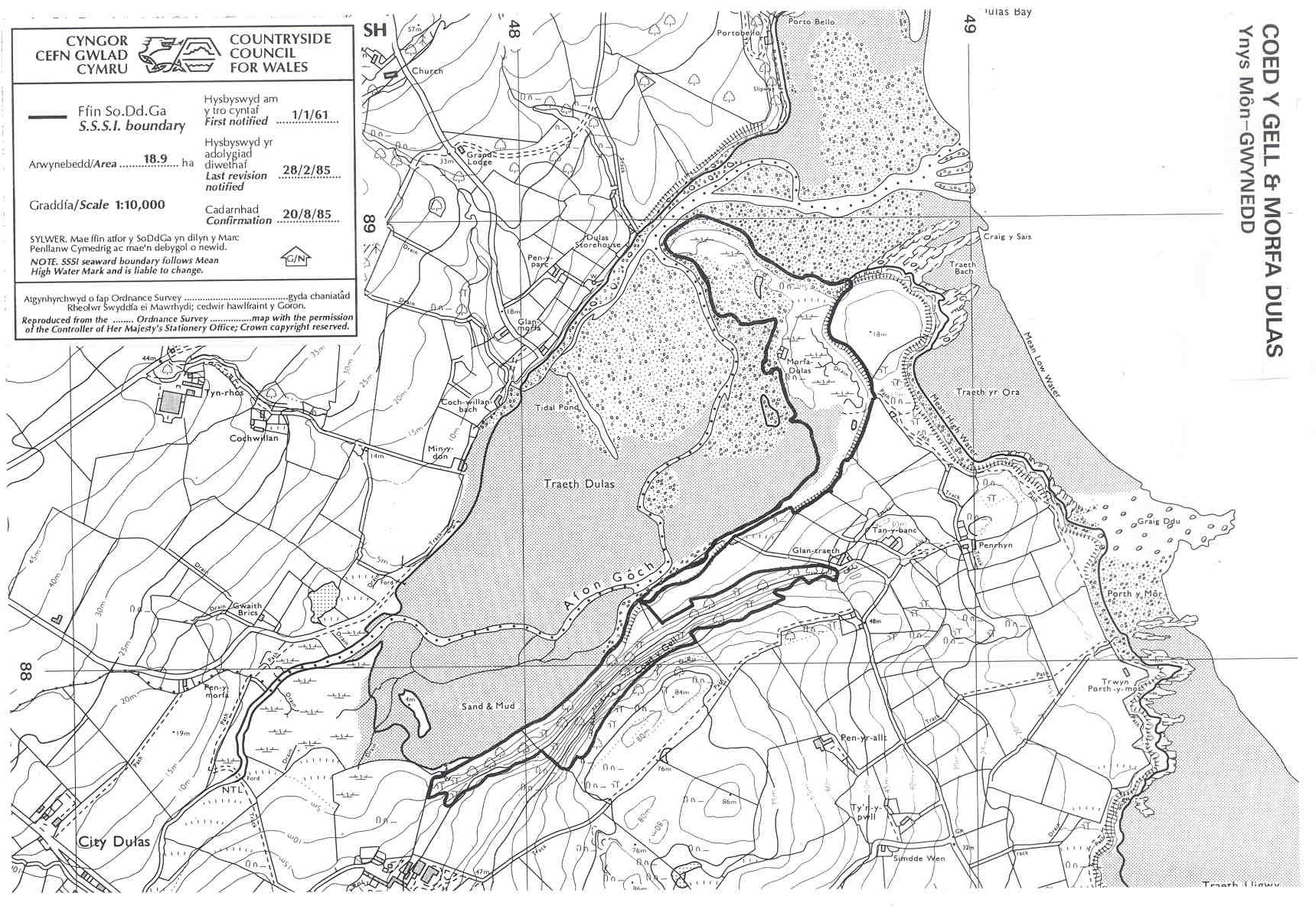 Map reproduced by permission of Ordnance Survey ® on behalf of the Controller of Her Majesty's Stationery Office. © Crown copyright. All rights reserved. License number 100044910.