CRAIG WEN/CORS CASTELL SSSI
Situated adjacent to
Cors Goch
SSSI this is a continuation of the wet heath and lime-rich fens that characterise this area of eastern Anglesey. Craig Wen and Cors Castell are largely managed by the
North Wales Wildlife Trust
, though some parts are in private ownership, and boasts a great display of marsh gentian in late summer.
Potentially Damaging Operations list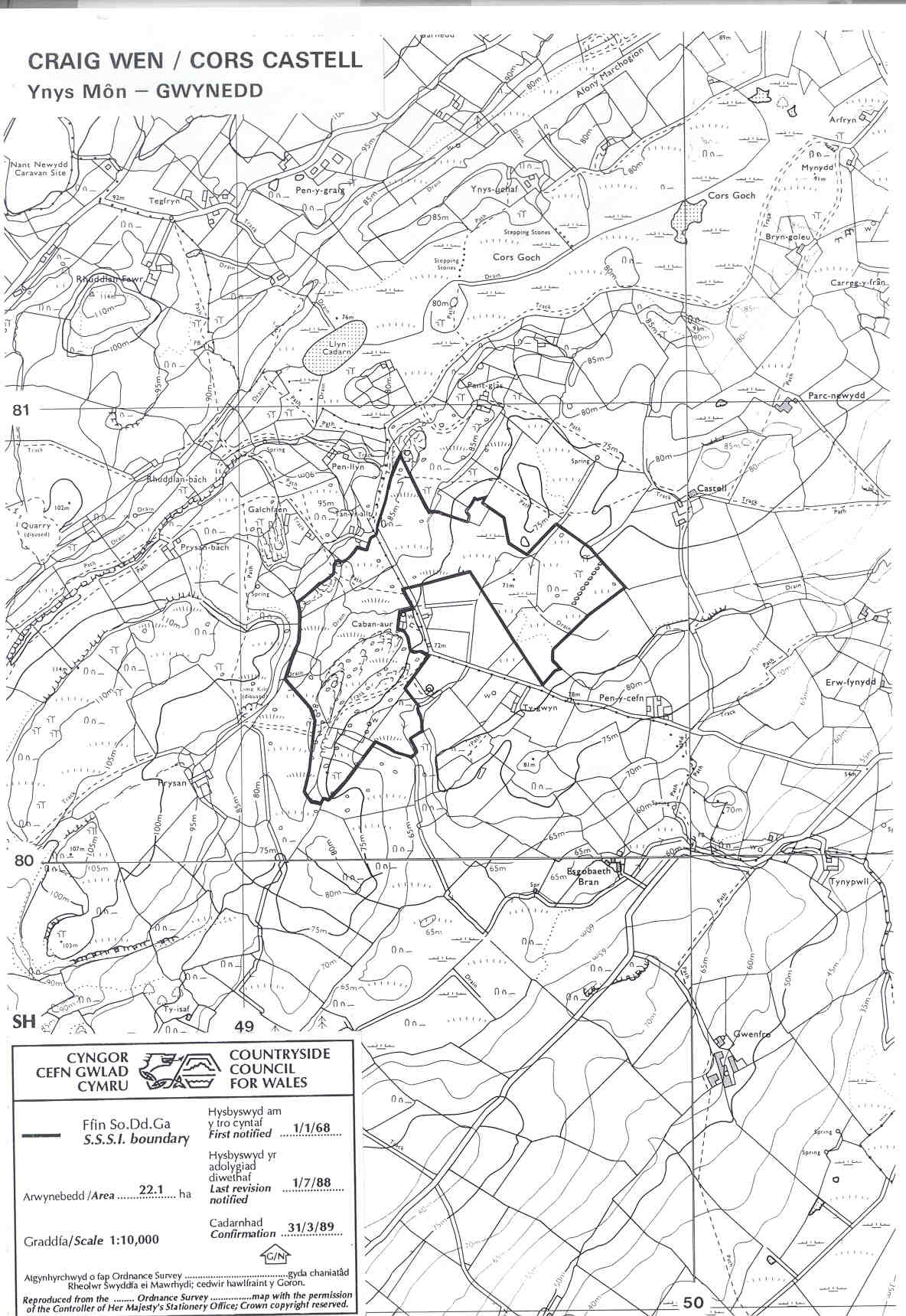 Map reproduced by permission of Ordnance Survey ® on behalf of the Controller of Her Majesty's Stationery Office. © Crown copyright. All rights reserved. License number 100044910.