RHOSCOLYN REEDBED SSSI
An area of reedbed and tall fen behind a small dune ridge. There is no public right of access but the site can be viewed from the dune ridge.
Anglesey map
Potentially Damaging Operations list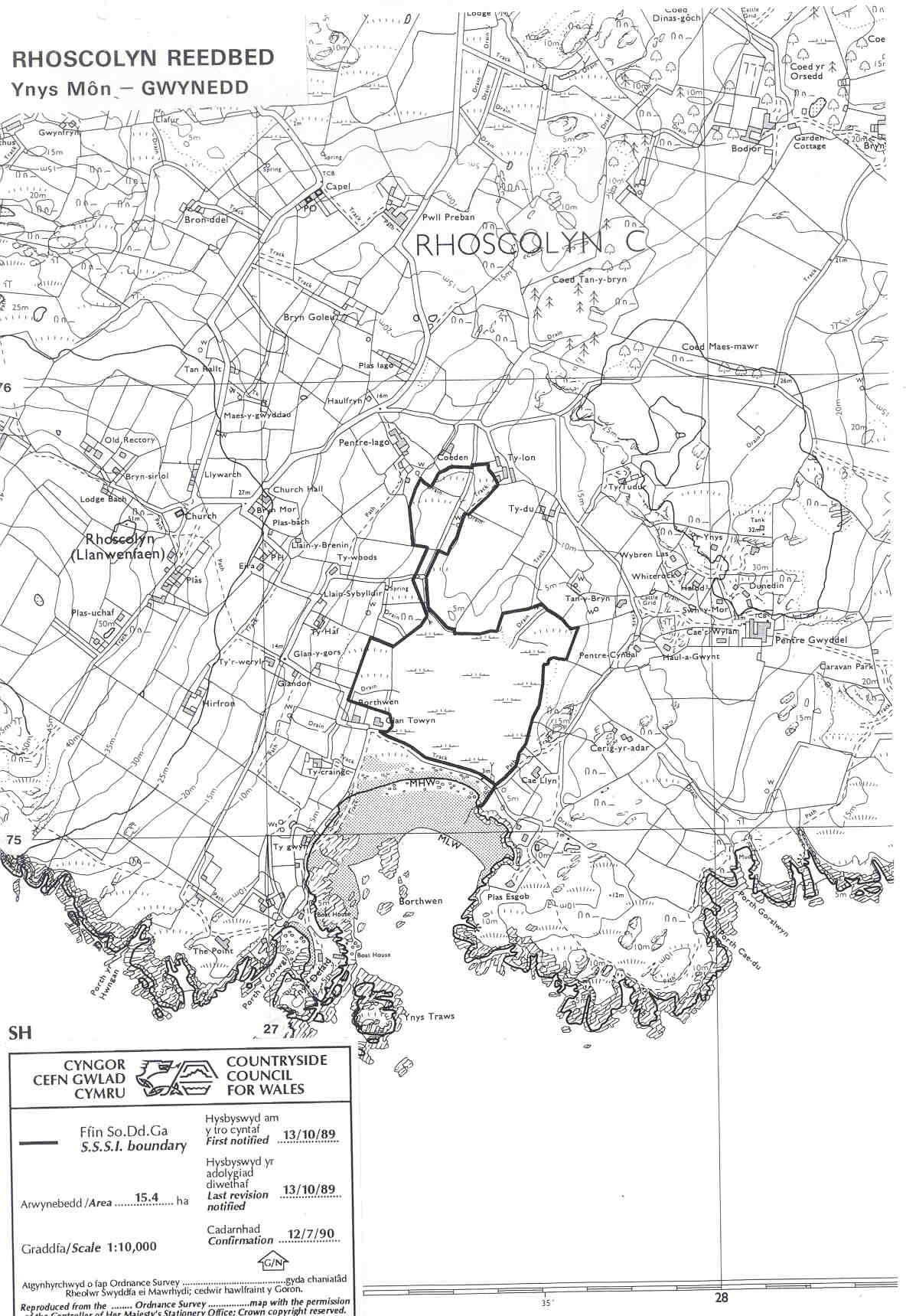 Map reproduced by permission of Ordnance Survey ® on behalf of the Controller of Her Majesty's Stationery Office. © Crown copyright. All rights reserved. License number 100044910.