RHOSNEIGR REEFS SSSI
The rockpools of this headland support a great diversity of marine life. The alien seaweed,
Sargassum muticum
, has recently invaded these pools but it remains to be seen whether this will damage the integrity of this site.
Anglesey map
Potentially Damaging Operations list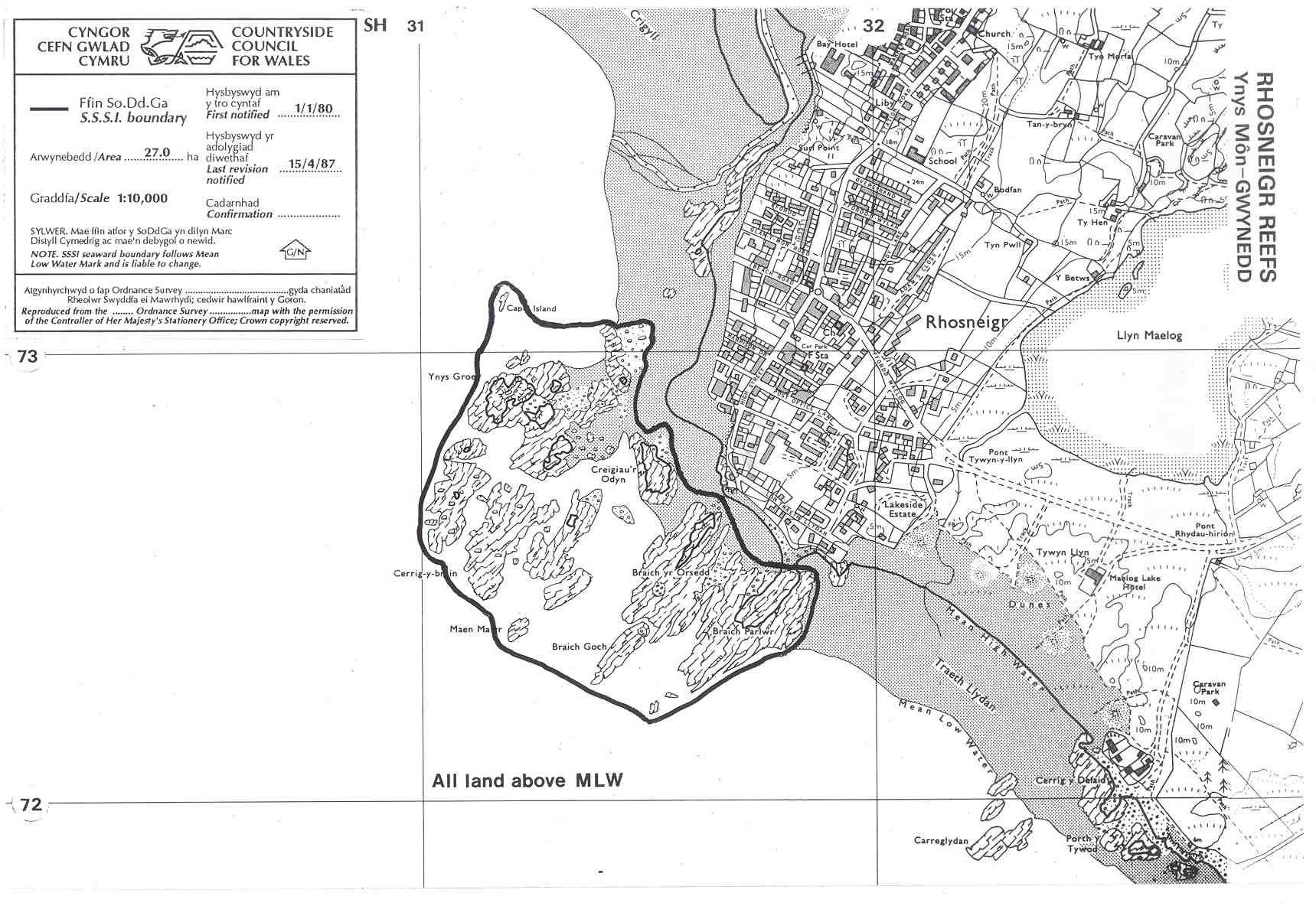 Map reproduced by permission of Ordnance Survey ® on behalf of the Controller of Her Majesty's Stationery Office. © Crown copyright. All rights reserved. License number 100044910.
Homepage