RHOSYDD LLANDDONA SITE OF SPECIAL SCIENTIFIC INTEREST (SSSI)
This site protects the two largest remaining fragments of the once extensive heathland of Mynydd Llwydiarth, now mostly afforested with exotic conifers or manured and converted to improved pasture. The western part at Tyn y Mynydd is under private ownership, but the eastern portion at Comin Llaniestyn is registered common land under the control of the local Community Council and is accessible to the public on foot. This area is also a
Local Nature Reserve
. The village of Llanddona in eastern Anglesey is characterised by a chaotic settlement pattern symptomatic of smallholdings carved out of wasteland under the system of "Ty unnos" or squatters rights. There are many other fragments of common land heath scattered throughout the fabric of the village.
Return to Anglesey Map
Rhosydd Llanddona SSSI map 1
Rhosydd Llanddona SSSI map 2
Rhosydd Llanddona SSSI citation
Operations Likely to Damage the Special Interest
Site Management Statement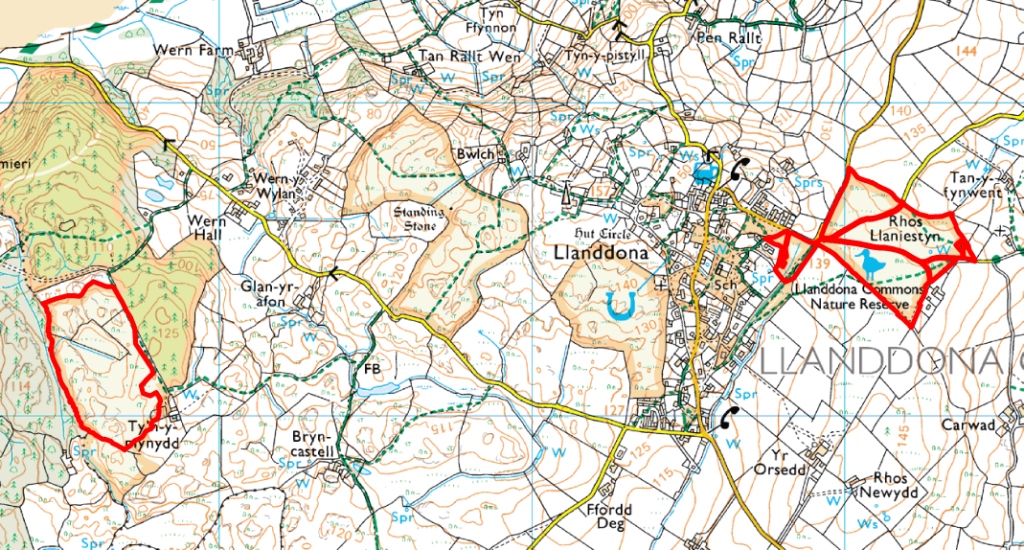 Map reproduced by permission of Ordnance Survey ® on behalf of the Controller of Her Majesty's Stationery Office. © Crown copyright. All rights reserved. License number 100044910.