Welcome to the Anglesey Nature / Natur Môn home page.
This site provides information on the natural environment of the Isle of Anglesey, North Wales, UK. In particular, it provides Protected Area information which is publicly available (but sometimes difficult to find on the web) from the Countryside Council for Wales, the UK Government agency responsible for the conservation of nature in Wales and the provision of advice on landscape, access to and understanding of the countryside. The site was launched in January 2005. In September 2010 protected area information was issued on the web by CCW. Try CCW Website Maps or CCW Website Site Search for details. Or you may find the information directly via the protected areas link to the left.
The site is managed by John Ratcliffe. It may not be slick, but I hope you will find it useful! The website is evolving. I apologise for any inconvenience this may cause. Meanwhile, your comments and suggestions are welcome.
Mail to: john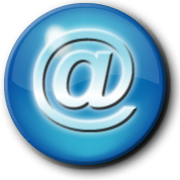 angleseynature.co.uk
DISCLAIMER: Information is provided on this site in good faith, but no liability can be accepted for errors or omissions. In particular, no liability can be accepted for the content of other websites to which links are made.