SITES OF SPECIAL SCIENTIFIC INTEREST (SSSI)
A Site of Special Scientific Interest (SSSI) is an area that has been notified as being of special interest under the Wildlife and Countryside Act 1981 for its flora, fauna, geological or physiographic features. Notification as an SSSI is a legal mechanism to protect sites that are of particular conservation interest because of the wildlife they support, or because of the geological features that are found there. SSSIs are found all over Great Britain and form a national network of areas with the greatest value to wildlife or geological conservation.

The legislation was further strengthened by the Countryside and Rights of Way Act 2000 which amends the 1981 Act provisions and improves protection for SSSIs in England and Wales. Notification as a SSSI does not confer any special rights of public access. However, many areas are on public land or open access land or can be viewed from public rights of way (footpaths and bridleways)
There are approximately 1000 SSSIs in Wales of which 60 are in Anglesey. Some of these are also designated SAC or SPA or Area of Outstanding Natural Beauty (AONB) under other legislation.
GLANNAU YNYS GYBI:HOLY ISLAND COAST
LLYN HAFODOL AND CORS CLEGYROG
NEWBOROUGH WARREN - YNYS LLANDDWYN
RHOSYDD LLANDDONA (page under construction)
SGISTIAU GLAS YNYS MON (ANGLESEY BLUESCHIST)
NATURA 2000
These sites are part of the European Natura 2000 Network, designated because they host some of Europe's most threatened species and habitats. All 27 countries of the EU are working together through the Natura 2000 network to safeguard Europe's rich and diverse natural heritage for the benefit of all'.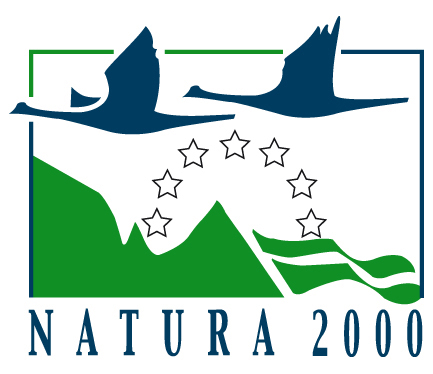 Natura 2000 (N2K) sites comprise Special Areas of Conservation and Special Protection Areas.
SPECIAL AREAS OF CONSERVATION (SAC)
A Special Area of Conservation is defined under the EU Habitats Directive. These are sites of European importance designated by a Member State where the necessary conservation measures must be applied to maintain or restore the site to Favourable Conservation Status. There are seven terrestrial SACs in Anglesey and one marine SAC.
Corsydd Mon SAC
See also Corsydd Môn a Llyn/ Anglesey and Llyn Fens "Ramsar" site on the JNCC website
Abermenai - Aberffraw dunes SAC
SPECIAL PROTECTION AREAS (SPA)
North Anglesey Tern colonies SPA
Core Management Plans detailing the Conservation Objectives for the whole suite of Natura 2000 sites can be found on the CCW website.
RAMSAR SITES
The International Convention on the Conservation of Wetlands, signed in the city of Ramsar, Iran in 1972 comits signatory states to the conservation of important saline and freshwater wetland areas. Originally motivated to protect wetlands for migratory birds, the convention also covers other ecologically important wetlands. On Anglesey, the fens of Cors Erddreiniog, Cors goch, Cors Bodeilio and Cors y Farl, along with similar areas at Cors Geirch and Cors Hirdre on the Llyn Peninsula, form the Anglesey and Lleyn Fens Ramsar site.
NATIONAL NATURE RESERVES (NNR)
NNRs are areas established under the National Parks and Access to the Countryside Act 1949 in order to protect the most important areas of wildlife habitat and geological formations in Britain, and as places for scientific research.
RSPB RESERVES
NORTH WALES WILDLIFE TRUST RESERVES
Caeau Pen y clip
Port Diana
LOCAL NATURE RESERVES (LNR)
Local Nature Reserves (LNRs) are areas dedicated by the local government under S23 of the National Parks and Access to the Countryside act 1949 for the purpose of conserving nature for public benefit. There is a strong emphasis on people, particularly children, having access and educational benefits.
Coed Cyrnol LNR (Menai Bridge)
Y Dingl LNR (Llangefni)
Wylfa Head LNR (Cemaes)