RHOSNEIGR SSSI
Innocent looking rock outcrops on the beach deserve closer examination, for they reveal intricate folding of the Ordovician sediments.
Anglesey map
Potentially Damaging Operations list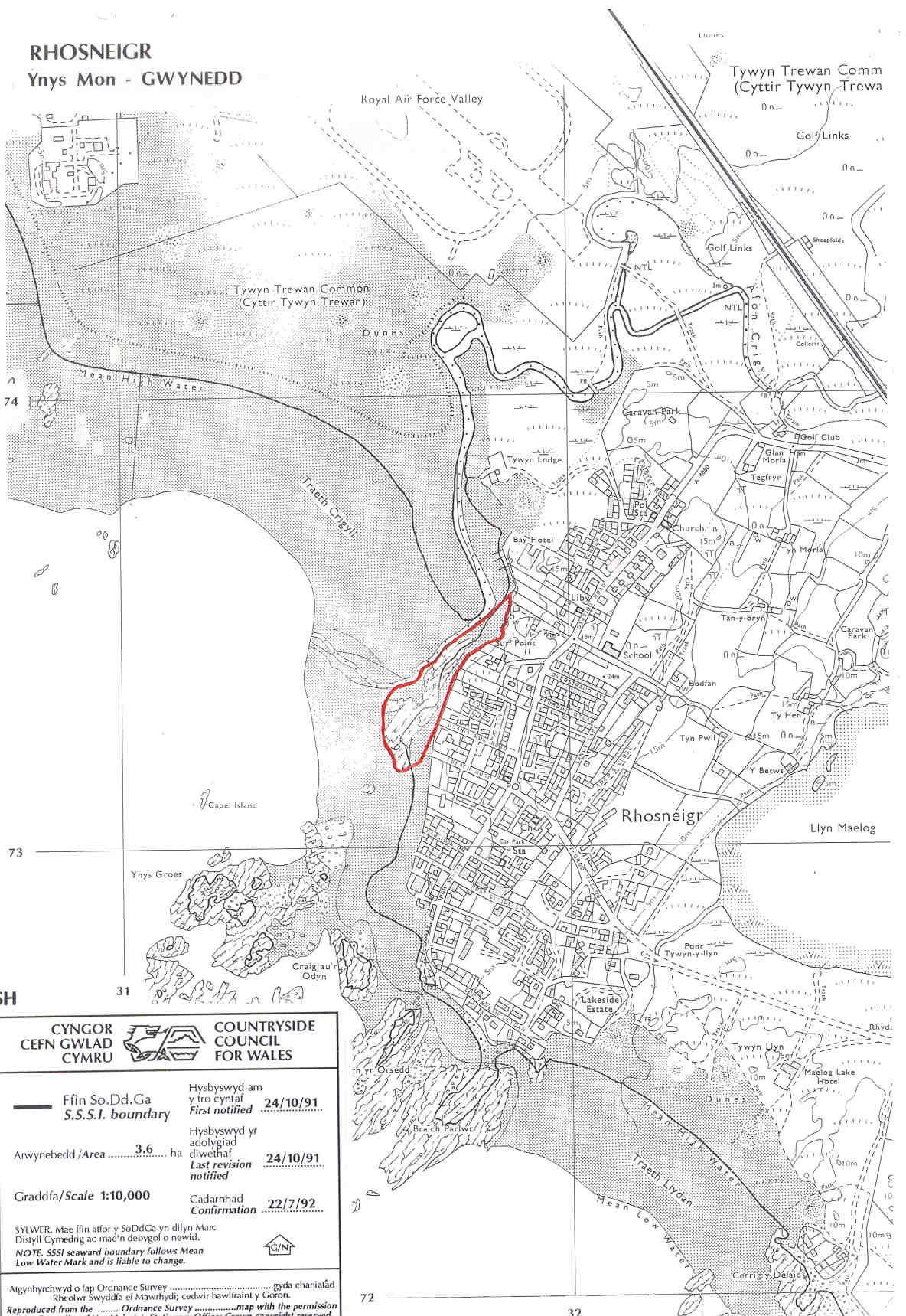 Map reproduced by permission of Ordnance Survey ® on behalf of the Controller of Her Majesty's Stationery Office. © Crown copyright. All rights reserved. License number 100044910.